Hi Guys, Let me tell you about The Frankenweenie with its facts.
About Frankenweenie
Frankenweenie is a 2012 American 3D stop-motion-animated supernatural horror comedy film directed by Tim Burton and produced by Walt Disney Pictures. It is a remake of Burton's 1984 short film and is also a parody and tribute to the film Frankenstein. It was the first black and white feature-length film and the first stop-motion film and won the Saturn Award for Best Animated Film and was nominated for an Oscar; a Golden Globe; a BAFTA; and an Annie Award for Best Film in each respective animated category.
Why is Frankenweenie in black and white?
When Tim Burton shared Burton's 1984 short stories with real actors, he revealed that the new version uses stop-motion animation techniques – where objects are moved in small increments between individual frames. It is also in black and white, which the filmmaker says was important.
"It had to be stop-motion and it had to be black and white. It's hard to put into words, but for me it makes it more emotional," says Burton. "I felt so strongly about it that if the studio had said: 'We'll do the movie but it has to be in colour', I just wouldn't have done it. It was that important."
What kind of dog is Frankenweenie?
Victor Frankenstein is a young boy who makes films starring his dog, Sparky (a bull terrier, whose name is a reference to the use of electricity in the film). After Sparky had an accident with a car and got killed, Victor learns about the electrical impulses in the muscles at school and is motivated to bring his pets back. He makes elaborate machines that bring down a bolt of lightning that revives the dog.
Is The Nightmare Before Christmas, Frankenweenie and Corpse Bride connected?
First of all, before we even start going into the theory we have to make sure that all of these three movies are connected and yes they are they're all part of Tim Burton movies company.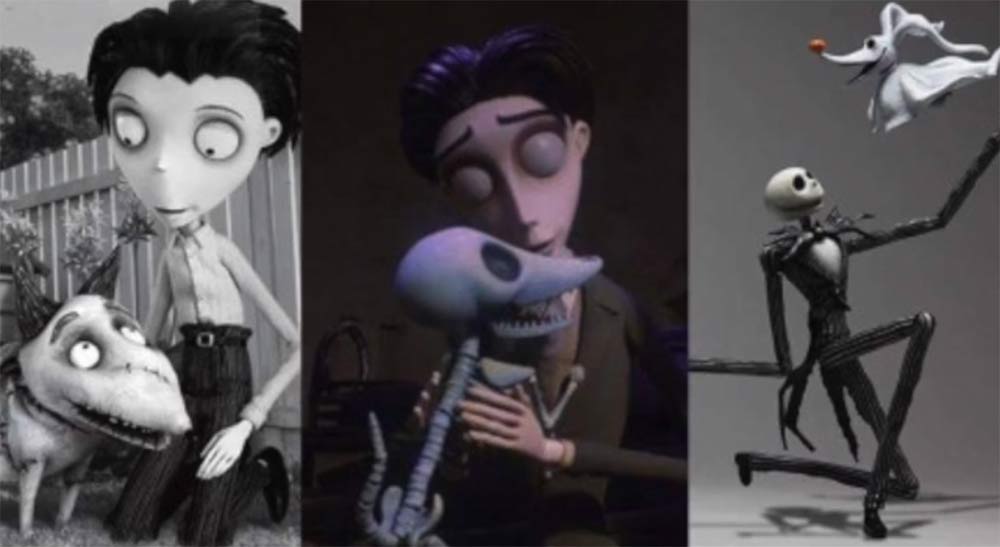 Now for the theory, the theory suggests that these three characters from each of the movies are actually the same person and basically it a boy growing up until he dies as a skeleton even though they don't have the same name, the two boys look extremely similar and even though the skeleton doesn't like anything like them. They're both the skeleton and all of three of them are all from these magical worlds and we can just say that sometimes after the course of one movie it changes its name until eventually it dies and in order of what maybe comes first it goes Frankenweenie then Corpse Bride then The Nightmare Before Christmas unlike in the years and the movies came out because it was actually the Nightmare Before Christmas that came up first and Frankenweenie we need that came out last so guys that is how these three people could be the same person.
Hope, You all are enjoying a lot to visit my post
Also read: Top 10 Fun Facts About Mickey Mouse