In 1857 French inventor Edouard Leon Scott de Martinville invent a device named Phonautograph, but Unfortunately, The phonautograph could record but not play. After Scott' s Phonautograph, In 1877 Thomas Edison made a groundbreaking device that would change the way we listen to the sound. The device is called Phonograph or better known as Gramophone.
The phonograph was developed as a result of Thomas Edison's work on two other inventions, the telegraph and the telephone. He believes that there is a way of creating a machine that would easily repeat transmission or telegraph message. For this reason, Edison concentrated his work on catching one entry of Morse code on a spool of paper, and soon he started devising a plan for repeating the similar feat for a telephone. To capture the human voice effectively, he utilized the idea that was presented by Scott de Martinville and improved it significantly. He realized that sound can be caught by diaphragm on a physical medium, but he needed a way to reproduce sound from those recordings. For those reasons, he utilized paraffin paper and later on turning tin foil wrapped chamber. This recording medium enabled the reading pin to transfer previously recorded vibrations back to the diaphragm where they will be reconstructed into sound.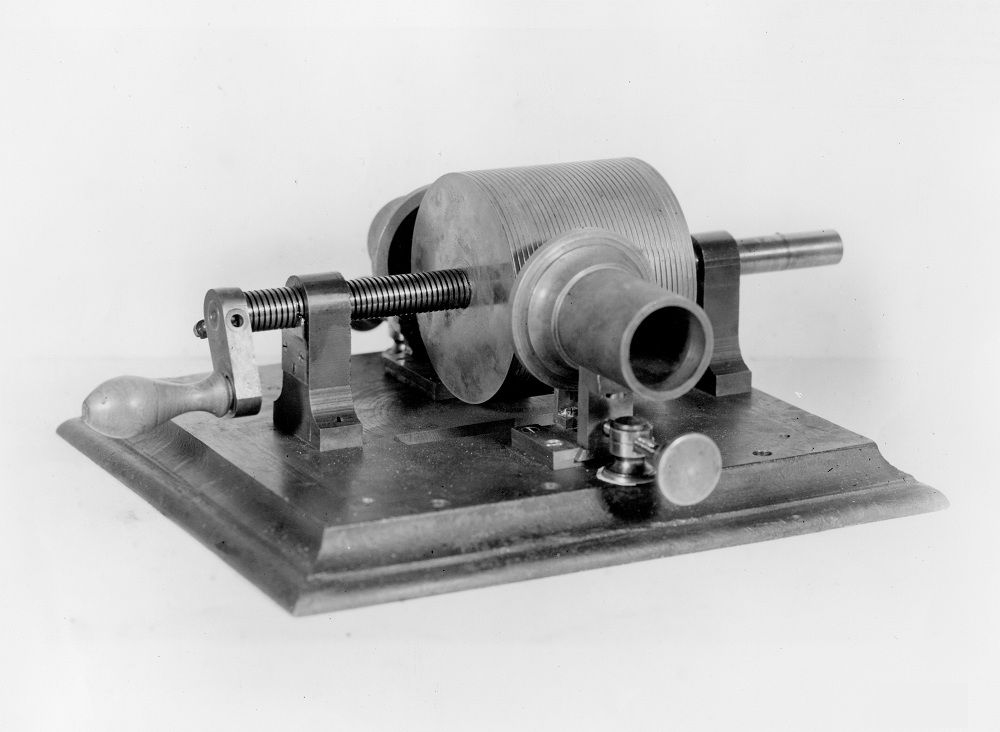 Edison took his new invention to the offices of Scientific American in New York City and showed it to staff there. As December 22, 1877, issue reported, "Mr. Thomas A. Edison recently came into this office, placed a little machine on our desk, turned a crank, and the machine inquired as to our health, asked how we liked the phonograph, informed us that it was very well, and bid us a cordial good night." the invention was reported in several New York newspapers, and later in other American newspapers and magazines.
Also Read: John Randolph Bray – First who developed and patented a streamlined process for creating animated films