Born in Seattle, Washington, on March 17, 1909, Ken Anderson was an American art director, screenwriter, designer for Masterful and in many different areas of the Disney entertainment spectrum, and an animator at Walt Disney Animation Studios for 44 years.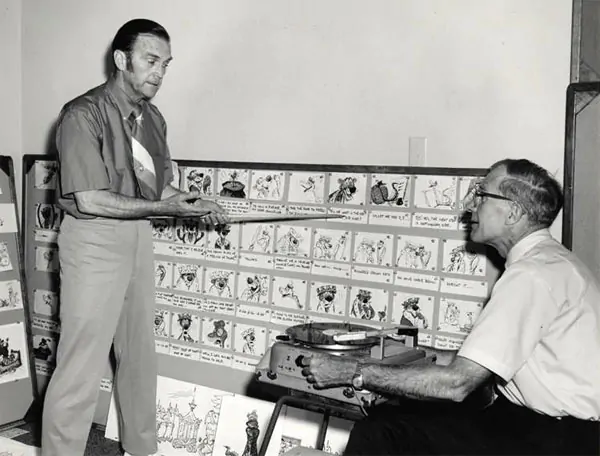 When Ken was three years old, his family moved to the Philippines. His father died when he was ten years old. Disappointed after Ken and his mother returned home, young Ken was being farmed to relatives where he was treated so ruthlessly that he ran away and lived near someone in the woods.
"I figured life was too damn hard," he recalled, "so I found a log cabin and caught 127 trout for my dinner and lived there for a month before they found me."
He worked his way through school and university where he studied architecture. He slept atop a library, read voraciously, and completed the assignments of his fellow students for a fee. He was awarded an architecture scholarship in Europe. He graduated with a degree in architecture. Ken returned to California to work as an architectural set designer at Metro-Goldwyn-Mayer, where he contributed to such films as Greta Garbo's The Painted Veil. They ran out of work. When he worked at MGM, he was making good money, so he did not need any additional work. When he lost that job, he had nothing else.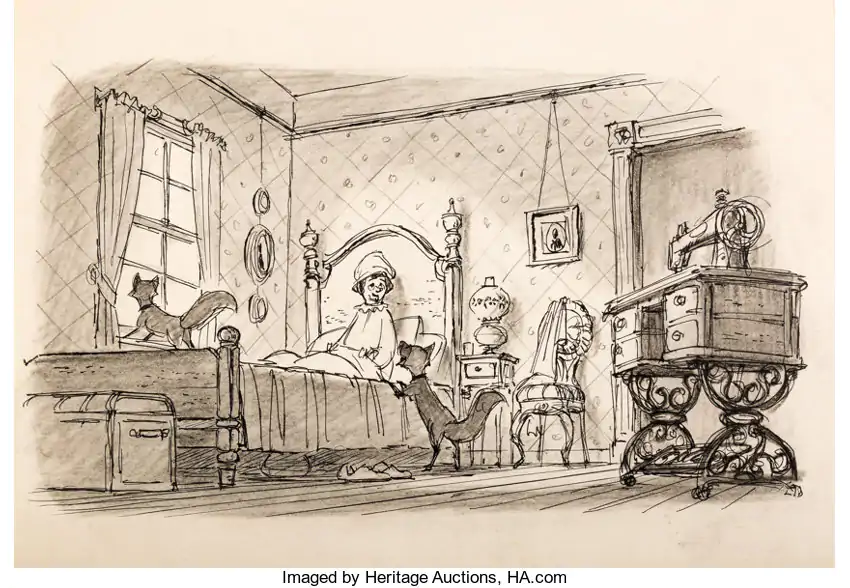 At this time, He got married to Polly Anderson. She came down from Seattle and had this beautiful car. Ken loved her car. Once they drove by the Disney Studio
and she said – "Hey, go in there and get a job!" He replied that "I don't know how to cartoon. I'm an architect. I can draw buildings and people but not cartoons." Polly said, "Yes, you can"
He impressed Walt with his mobile perspective backgrounds for Three Orphan Kittens (1935). He provided the authentic atmosphere and coloring for the Academy Award-winning Ferdinand the Bull (1938). He joined Walt Disney on September 3, 1934 (who would refer to him as 'Jack of All Trades') in Silly Symphony Shorts Animated. Ken Anderson was always focused on challenges and development.
Ken once said his desire was not so much to achieve, as to "be able to constantly improve."
Ken Anderson excelled as a background/layout artist and was soon promoted to art director. His first art director movie is Snow White and Seven Dwarf and others are Pinocchio, Fantasia, and The Reluctant Dragon and many. His work is to help other animators retard the film's setting, Ken illustrated the dwarf's hut. Even Dope's memorable catchy ears were inspired by his ability to do so.
Anderson was versatile too, he brought a freshness of concept and design to the perennially delightful 101 Dalmatians (1961) for which he was both sole Art Director and Production Designer. Walt Disney however disliked the film – it was too sketchy and stylized for his taste – and he told Anderson "No more of that Dalmatians stuff."
He recalled his last memory of Walt Disney just before the latter's death in 1966. "Gosh it's good to see you, Walt," said Anderson, "on the day he escaped from the hospital … I was so glad to see him and said so. He looked at me and he didn't say anything but I could tell he was forgiving me for that thing I had done on One Hundred and One Dalmatians (1961). I guess I knew it was all right." That was it. The next day he was gone.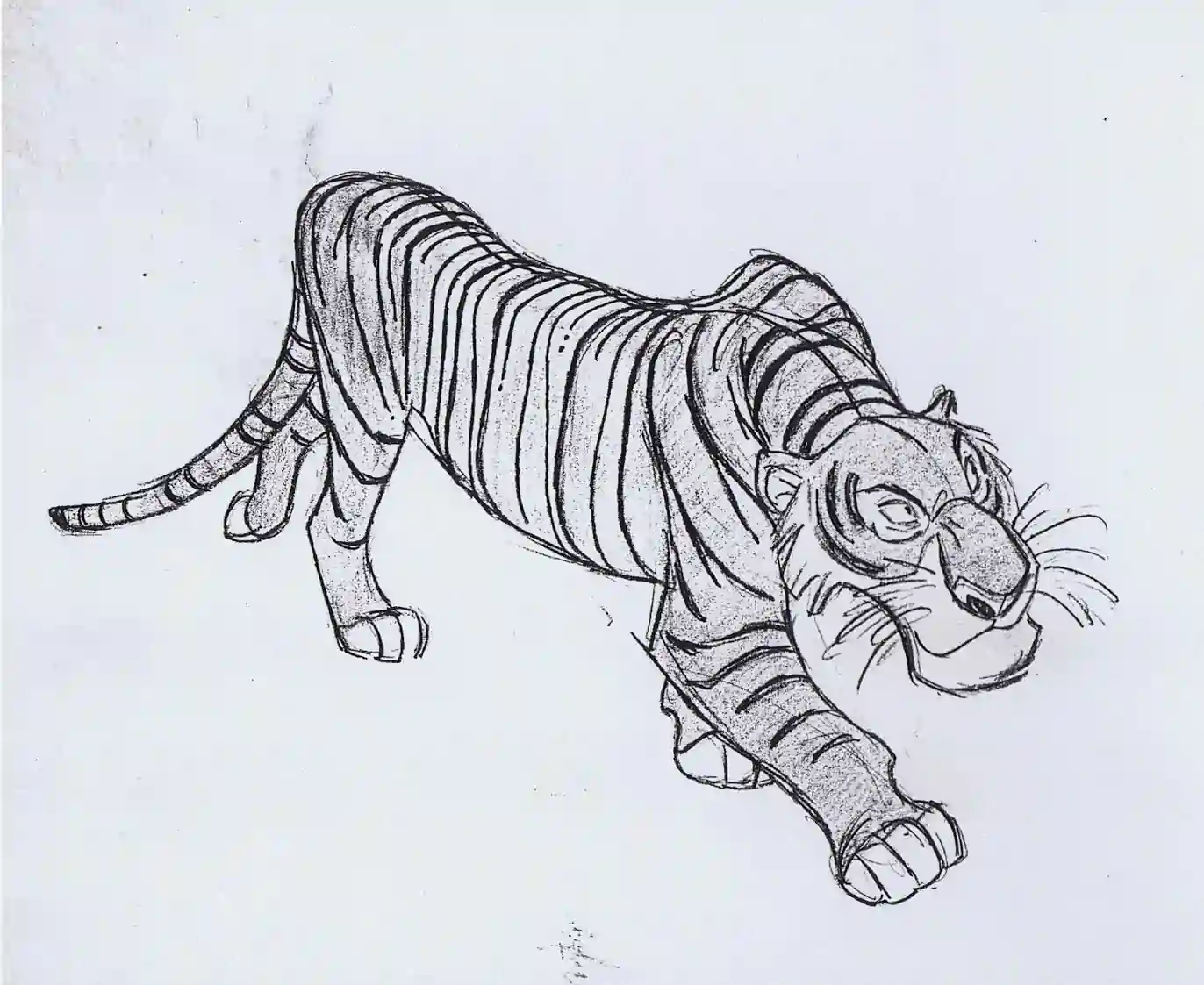 Ken Anderson created Shere Khan for The Jungle Book and was influential in the production design of Sleeping Beauty, One Hundred and One Dalmatian, and The Aristocrats. Walt Disney chose Anderson personally to help design attractions for his Disneyland theme park. He retired from the animation department on March 31, 1978.
Must Read: The Walt Disney Story
Ken Anderson passed away on December 13, 1993, in La Cañada Flintridge, California from a stroke at the age of 84. Anderson won the Winsor McCay Award in 1982 and was honored as a Disney Legend in 1991, just two years before he died.