About Bear Story
Bear Story is about a bear is forcefully dragged away from his family and made to work in a circus. He figures out how to escape and return home, yet his wife and son are no place to be seen. Dad Bear's yearning to be brought together with his family is wonderfully told through an introduction in a mechanical diorama.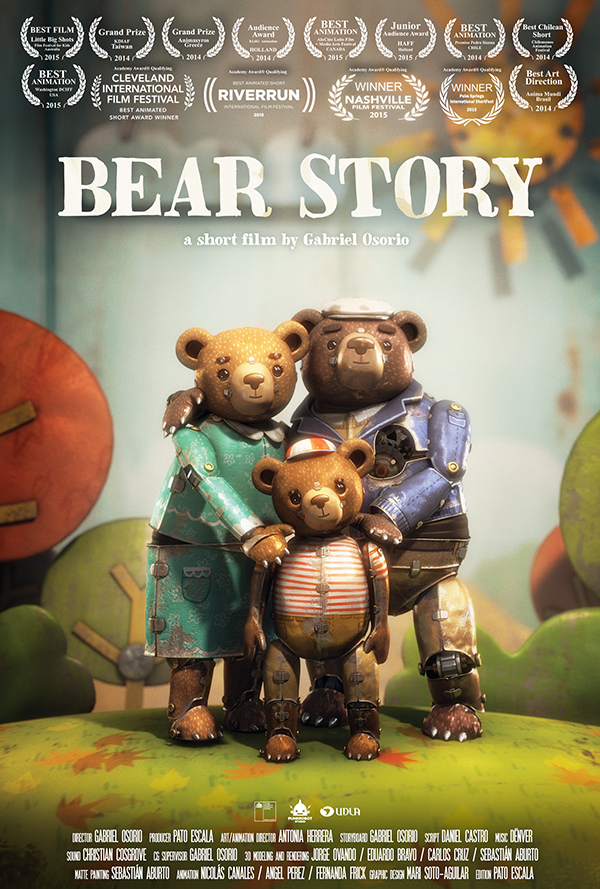 Bear Story a short film also named "Historia de un Oso", is one of the Oscar assignments for Animated Short Film. It is 10.14 minutes long, Bear Story packs a serious punch and directed by Gabriel Osorio and Written by Daniel Castro with the production house Punk Robot Studio in Chile.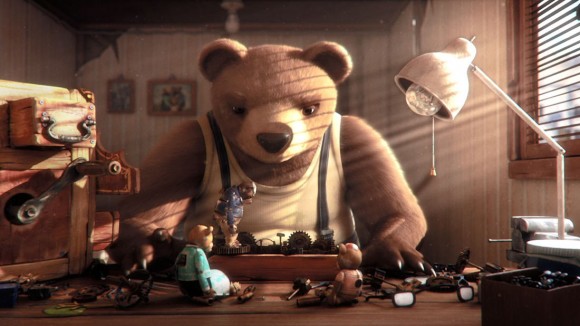 Osorio dedicated the award to his grandfather and to all of those who suffered exile from Chile. the film's story was inspired by true events: the 1973 arrest of his grandfather, who was held for two years, then sent out of the country and forced to live apart from the rest of the family in Chile.
Osorio said "My grandfather, Leopoldo Osorio, was exiled during the dictatorship and forced to live far from his home country and his people. During my childhood, I always had the presence of having a grandfather that was not dead, but also not present in my life. 'Bear Story' is not about the life of my grandfather, but of the invisible imprint that exile created in our family."
Watch the Bear Short Here:
Also like to watch: Lost And Found: Story of True Love