Coin Operated is an award-winning story of a young boy who dreams of star-ships and space travel.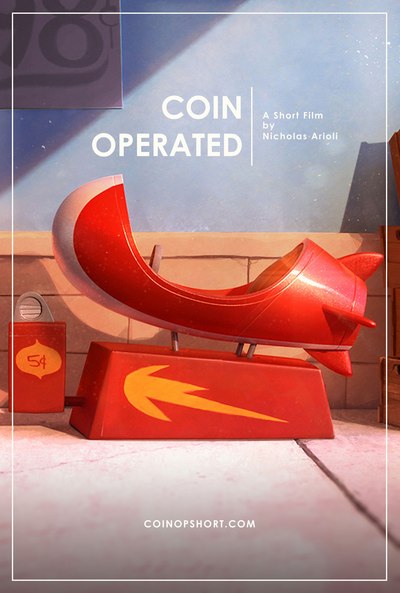 In the five-minute short, a kid dreams for star-ships and space travel, opening a lemonade remain in order to finance his aspirations. Since turning into a space adventurer requires significant time and money.
Coin Operated originally debuted at the Rhode Island and Pittsburgh film festivals, where it won Best Short Animation, and also took home the Audience Awards at the Palm Springs Shortfest, Naples and Brooklyn Film Festival. It was also an official selection at AFI, TIFF San Francisco, and other notable events.
First-time movie Writer & Director of this, Nicholas Arioli moved toward the film's reason from an individual point—driven by the challenge of explaining a story without any voiceover in a very few mins, he drew his motivation from the idea of "life savings".
He said "seemed to me both a melancholy and a hopeful concept at the same time. We can accumulate one life savings, and spend it on one grand thing. Our dreams and our mortality collide in this common phrase."
Nicolas Nicholas Arioli is an engineer and spent more than two years in the industry, he is also color blind and lives in San Francisco.
Must Watch: "EL EMPLEO / THE EMPLOYMENT"- Award Winning Short Animation