What's up everybody today we're talking about the Top 10 Plugins and Scripts For After Effects. This Plugins and Scripts will be very useful and reduce your stress and time.
10. Copy Pasta
Number 10 from the Top 10 Plugins and Scripts For After Effects list,one of my all-time favourites if you've used After Effects you'd know that there is no easy way to copy and paste directly into the program and this can be a massive pain in that because this makes importing images a very time-consuming process so check this out Copy Pasta fixes that by allowing you to directly import high-resolution images directly into After Effects. As of today, it's only ten dollars which if you're a serious user of After Effects. I highly would recommend. Please check out the link below
https://aescripts.com/copy-pasta/
09. Paint & Stick
Number 9 from the Top 10 Plugins and Scripts For After Effects list, This plug-in is made by or distributed by AE scripts and AE plugins not sure which but either way it has seriously made my life easier when it comes to hand-drawn animation. I owe it to this plug-in for making videos. Paint and Stick stick brings extremely useful keyframe animation features that you might only see in a 2d animation program like flash or flip the clip. However, it brings that to After Effects, and this is amazing because onion skin is an absolute must when it comes to getting a sense of rhythm and reference when drawing frame by frame not only that but painting stick allows you to paint directly onto 3d objects within After Effects. It's an insane plug-in built for animators. Please check out the link below
https://aescripts.com/paint-and-stick/
08. Composite Brush
The next plug-in we're going to talk about is Composite Brush. Now if you're experienced with a chroma keying or working with a key light, you're going to love the composite brush because all the headache and the painfull workflow that you need to key out the background and fix mattes disappears with a Composite Brush. This has been my go-to plug-in for King, not just green screenshots the general things. I would never have thought of like drawings and non-transparent images before I wouldn't believe that something like this would be possible because getting an accurate key and a mat like that would take a disgusting amount of time, but the Composite Brush has worked time and time again definitely worth the $100. However, I know this can be a bit pricey if you're starting to spend on what appears to be a niche feature. Please check out the link below.
https://aescripts.com/composite-brush/
07. Motion Factory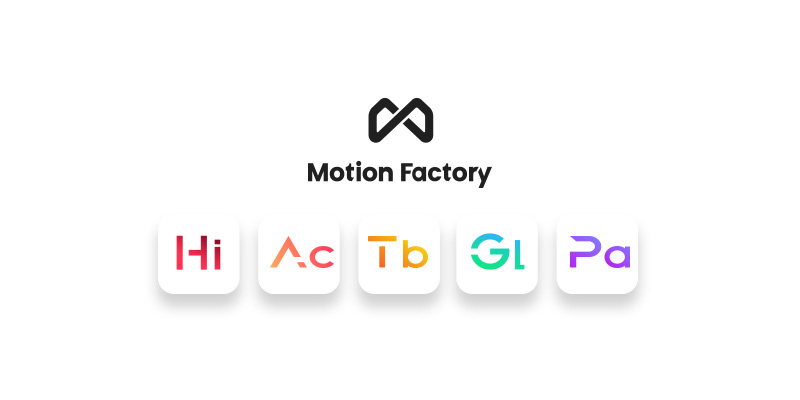 Next on the list from one of my favourite developer's pics flow, we have a Motion Factory. This is a stacked plug-in that comes free and also has paid add-ons to flesh out the features but the UI alone is an awesome drag-and-drop live preview dashboard that completely enhances AfterEffects. They didn't stop there because the developer is also beautifully packaged Motion Factory with builders for particles type real and cartoon effects glitches and HUD elements. It'san awesome fine that speeds up our workflow and are a must-have in after Effects. Please check out the link below.
https://pixflow.net/products/motion-factory/
06. Red Giant Universe
So number six on the list we have Red Giant Universe, which I don't even know where to begin because of this one that there's just so much packed into it. A comprehensive set of stylization effects useful motion graphics elements and presets of kind of transitions and effects that are like adding an extra program and best of all a super clean and easy to use interface this is a must-have for us here, but I'm going to warn you it's one of the more premium products costing roughly $199 for students $360 a year for everyone else and about $800 a year if you're a business and need it to run on multiple computers so yeah that's more than AfterEffects itself. But if you're looking at save time and up your game and also happen to have the money to spend I recommend red giant universe. Please check out the link below.
https://www.redgiant.com/products/universe/
05. Handy Seamless Transitions
Fifth on the list is probably one of the most popular and quickly adopted plug-ins on the market right now if you've seen some of our earlier projects like McKenna's Monalisa video or even our all-deaf behind the scenes video you may have seen some stick transitions in the past there were some time-consuming workarounds, but thankfully we use Handy Seamless Transitions to save as a tremendous amount of time setting up these effects it comes with audio sound effect options and some cool customization features that make it an excellent plug-in to use. Now I will add that this plug-in has bugged out and required me to restart After Effects a few times when working on projects with it. However, the support from devs is fantastic, and they're continually updating it. Hence, as of now, it's $50, and with hundreds of transition to clean UI port through Motion Bro, it is worth it. Please check out the link below.
https://videohive.net/item/handy-seamless-transitions-pack-script/18967340
04. Animation Composer
Fourth on the list is one I've used on countless projects from Snapchat to all-deaf to then passing along to the team to use on all their projects its Animation Composer – and a lot of time and animation tends to be wasted when you have to repeat the process of keyframing individual objects at my fastest speed something like this may take me 30seconds – maybe even a minute but if I wanted to do 20 of these to animate onto me that would take me 20 to 40 minutes doing something repetitive of which I'll probably get bored halfway through and begin to question the meaning of life. Thankfully animation composer to has given me the answer because it allows me to drag and drop super useful animation transitions and effects directly onto layers within after Effectsthis saves an enormous amount of time. There's both a paid and free version of this plug-in, so kudos to Mr Horse for being such an excellent developer.
https://misterhorse.com/animation-composer/
03. Element 3d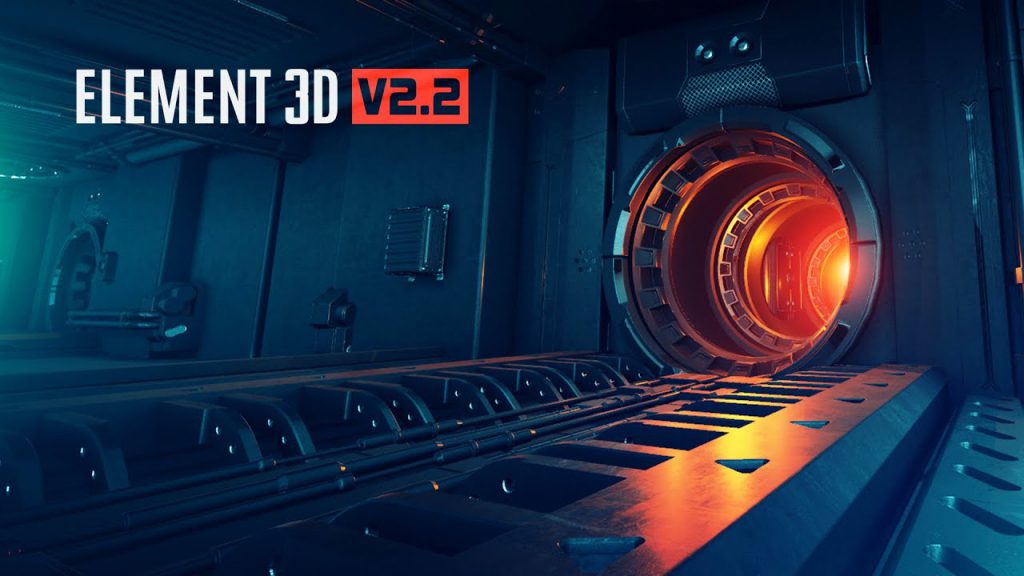 Element 3d from The Godfather of After Effects himself Andrew Kramer and Video Co-Pilot element 3d it's just so awesome it's jampacked with features runs insanely fast, and there are a load of resources to make it even better there's tutorials models textures and lighting setups, and I like to think in this program as a 3d program made with all the features that I wish cinema 4d had meeting AfterEffects once installed you turn into a post-production beast because you can do so much with it, so it's a premium plug-in at a $200 price point, and after using it for a few years, I'd say it's worth even more. Please check out the link below.
https://www.videocopilot.net/products/element2/
02. Motion V3.0
Motion v2, this plug-in is jampacked with features that make life and after effects, so much easier from its keyframe curve adjuster to its project Auto sort I find myself continually using Motion v2 injust about every project there's way more features like an excites tear or bit rope effect to name a few of the 20 different tools. I bought this plug-in when there's $20 and checking today it's $40 which I'd go as far to say is still a steal for what you're getting there's too much to go over in this. Hence, if you want to learn more, check out mountain mode graphs 30-minute plus an overview of everything inside of motion v3. Please check out the link below.
https://www.mtmograph.com/motion
01. FX Console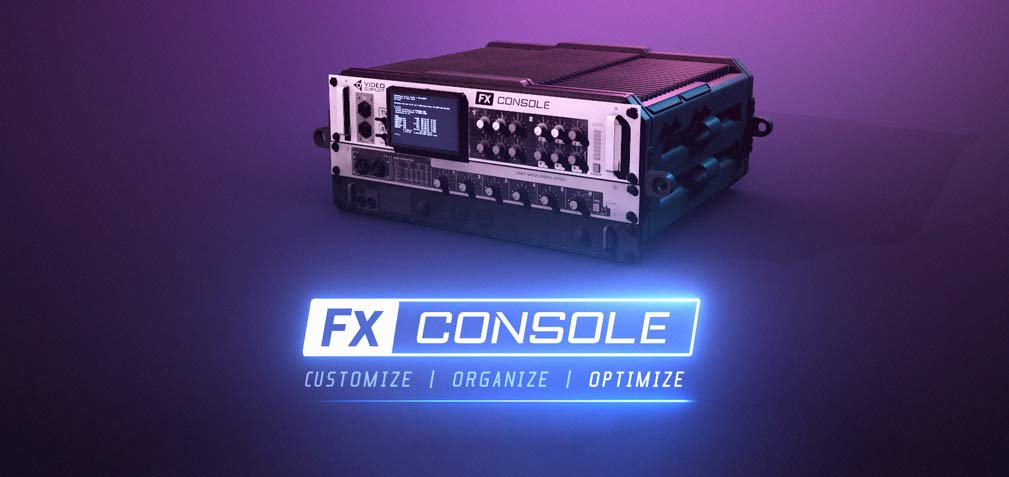 Finally the last from the Top 10 Plugins and Scripts For After Effects and the plug-in I literally can not touch After Effects without, its also a free one made by my all-time favourite developer Video Copilot. We have FX Console, and now let me tell you that before using this plug-in. I didn't realize just how much time gets wasted in the default UI of After Effects so to apply effects presets you pretty much have to right-click a layer and shift through a bunch of tabs to find the name of what it is that you want or you can go to the right side of where you have it docked the presets panel and then type in there. However, either way, it's such a slow updating process that you'll end up wasting much time that you don't know you're spending until you install FX console spend so much of your workflow by adding a shortcut toolbar loaded with customizable presets slots and a full-resolution capture system and gallery, so I've used it in every project since installing it. I don't think there any way that I could go back to the days before this plug-in existed to make sure you get it yourself because it'll save you so much time and headache. Please check out the link below.
https://www.videocopilot.net/blog/2016/10/new-workflow-plug-in-fx-console-is-now-available/
So we all here hope you like the Top 10 Plugins and Scripts For After Effects. Please comment and let us know which Plugin and Script you like the most.
Like to Read: Remove unwanted objects from videos using Content-Aware in After Effects