Funan: The background of this movie is Cambodia of April 1975. This movie is based on a true event that happened at that time.
The main character of this film is a young woman named Chou. Her routine life suddenly wanes with the arrival of the Khmer Rouge regime. During the chaos, he is forcibly exiled from his own house. Chou and her husband are separated from their 4-year-old son who has been sent to an unknown location.
Now he is working in the field of night-night work in the vigilance of the soldiers. And they have to face small hiccups, which are increasingly getting bigger. Even then Chou is progressing with the conviction of his family reunion – even if all this puts him at risk.
The film has been rewarded with top awards in the Anaike Animation Festival and the Animation Film Festival. Fennmann filmmaker Dennis Do is a bold and remarkable start, which he used to use his own family history as an exciting story in his creation. Funan is a magnificent film by Dennis Do. Barents Bezo (The Artist) and Louis Garrell (The Dreamers) have given their voice in this film.
Art director Michael Krouzat (key animator in Despicable Me) has featured in a colorful realistic clear-line picture, with a special focus on the Cambodian landscape. In fact, here is a kind of beauty paradox because we look at Chow and Khao among a series of amazing backgrounds, which look towards the dawning sun in endless rice fields. Beauty and vastness only underline the helpless situation of the couple, as well as the fact that they are only two of millions of people who are under the same inevitable fate.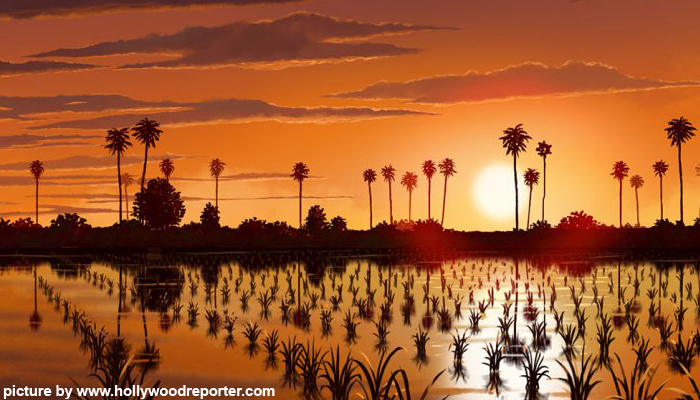 Extremely stressed detail – such as in the image of scattered grains of rice, which are meant to feed many people, or in another scene where we see Sovanh playing in a desecrated temple full of pigs – Helps to explain the unbearable reality of the reign of Khmer Rouge, adding another important layer to the memorial that still remains.
Production companies: Les Films d'ici, Bac Cinema, Lunanime
Read: 'Crow: The Legend' topped all animation category award winners with four at the 46th Annual Daytime Emmy Awards ceremony.
Cast: Berenice Bejo, Louis Garrel
Director: Denis Do
Screenwriters: Denis Do, Magali Pouzol, with the participation of Elise Trinh
Producers: Sebastien Onomo, David Grumbach, Annemie Degryse, Louise Genis Cosserat, Justin Stewart
Composer: Thibault Kientz Agyeman
Art and graphics director: Michael Crouzat
Sales: Bac Films
In French
84 minutes