About Studio Ghibli
Studio Ghibli Inc. is a Japanese animation film studio in Kojanei, Tokyo, Japan. Studio Ghibli was founded in 1985 by animators and directors Miyazaki Hayao and Takahata Isao and producer Suzuki Toshio. The studio is known for its animated feature films and has also produced several short films, television commercials, and a television film and its artistry.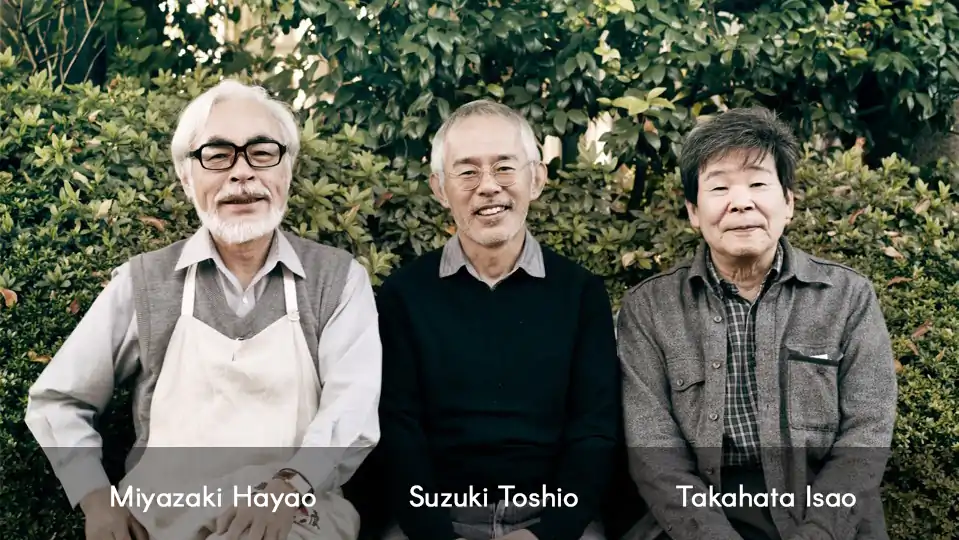 List of Top 10 Studio Ghibli Films
10. Only Yesterday
Taeko Okajima (Miki Imai) takes her first extended trip outside her native Tokyo when she travels to rural Yamagata to visit her sister's family during the annual safflower harvest. On the train, Taeko thinks of her pre-teen self. As her vacation progresses, she has heightened flashbacks to the disappointments and petty pleasures of her childhood, and wonders if her stressful adult life is what young Taeko would have wanted for herself.
09. Whisper of the Heart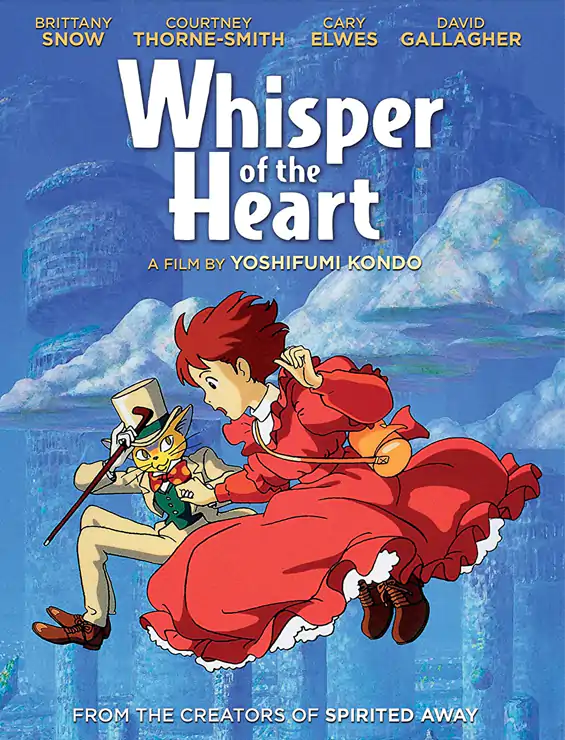 Shizuku, an inquisitive young girl and an avid reader who aspires to be a writer when she grows up. One day she notices that all her library books have previously been taken out by one Seiji Amasawa. Chasing a big cat, befriending an eccentric antiques businessman and writing his first novel, Shizuku aims to find this mysterious boy who may be her soul mate.
08. The Tale of the Princess Kaguya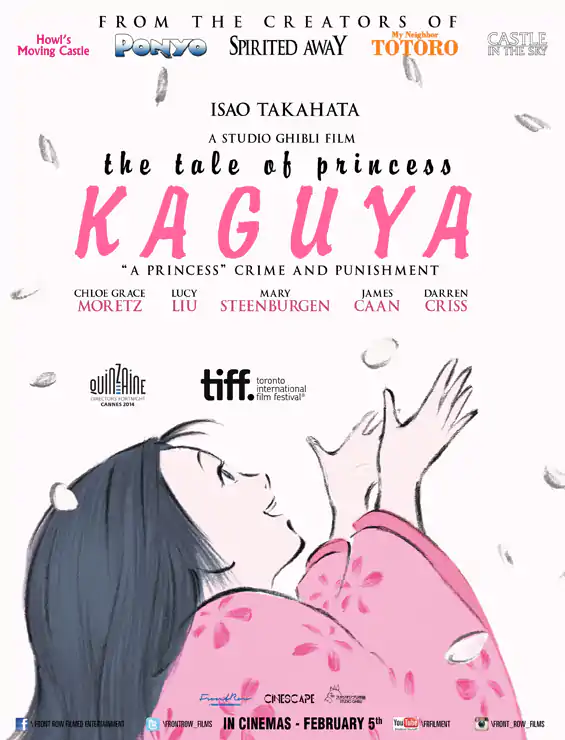 A small nymph found within a bamboo stalk develops into a beautiful and desirable young woman, who orders her suitors to prove their love by completing a series of almost impossible tasks.
07. Laputa: Castle in the Sky
The young orphan Sheeta and her kidnapper, Colonel Muska, are going to a military prison when their plane is attacked by a gang of air bandits led by Matron Dola. After surviving a mid-air collision through a magic crystal around his neck, Sheeta meets fellow orphan Pazu and the pair to discover the mysterious floating city of Laputa, chased by both Muska and the pirates Joins the army, who crave the city's innumerable treasures.
06. Kiki's Delivery Service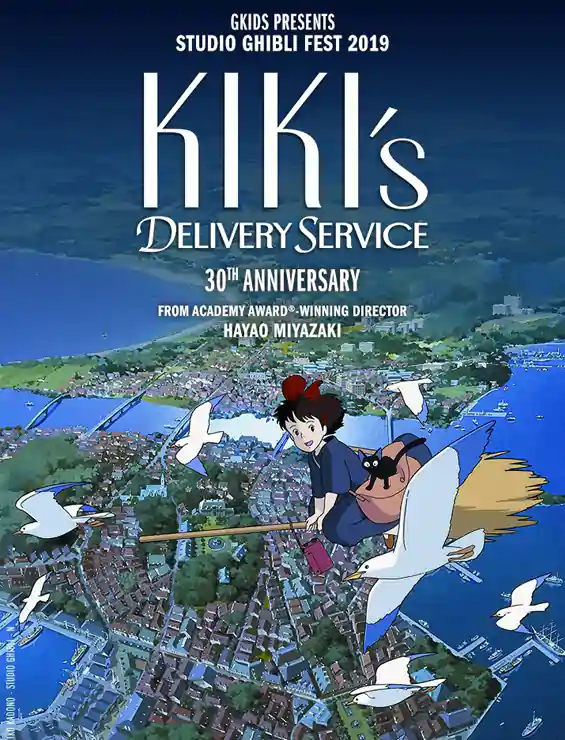 13-year-old Kiki goes to a coastal town to spend a year alone with her talking cat, Jiji, as per her village tradition for witches in training. After learning to control his broom, Kiki sets up a flight courier service and soon becomes a fixture in the community. But when the unsuspecting young witch begins to question herself and loses her magical abilities, she must overcome her self-doubt to regain her powers.
05. Howl's Moving Castle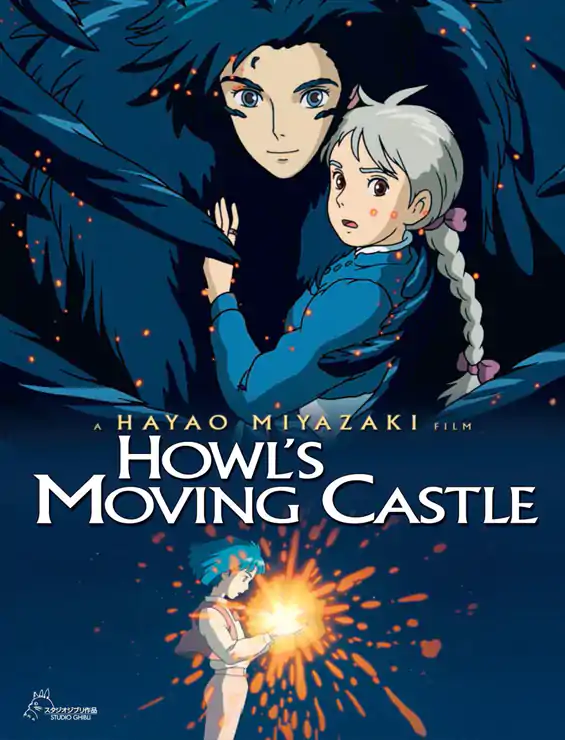 Sophie (Emily Mortimer) lives an uneven life at her late father's hat shop, but all that changes when she befriends magician Howl (Christian Bale), who lives in the magical flying castle. However, Waste's Wicked Witch (Lauren Becall) takes issue with her budding relationship and casts a spell on young Sophie, who ages her prematurely. Now Howell must use all his magical talents to fight the battle of jealousy and return Sophie to her former youth and beauty.
04. My Neighbour Totoro
This acclaimed animated story by director Hayao Miyazaki follows student Satsuki and her younger sister, Mei, as they settle in an old country with their father and wait for their mother to recover from illness at a field hospital. Huh. As the sisters explore their new home, they encounter and fickle spirits in their home and the nearby forest, most notably the largely cuddly creature known as Totoro.
03. Spirited Away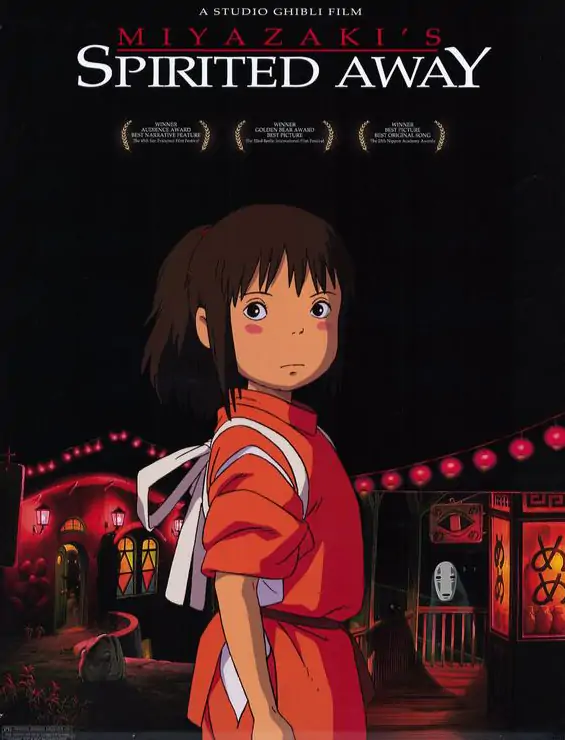 10-year-old Chihiro (Rumi Hiragi) and her parents (Takashi Naito, Yasuko Sawaguchi) stumble into a seemingly abandoned amusement park. After her mother and father are turned into giant pigs, Chihiro meets the mysterious Haku (Miyu Irino), who reveals that the park is a resort for supernatural creatures, who need a break from their time spent in the earthly territory. Is, and she must work to free himself and his parents.
02. Grave of the Fireflies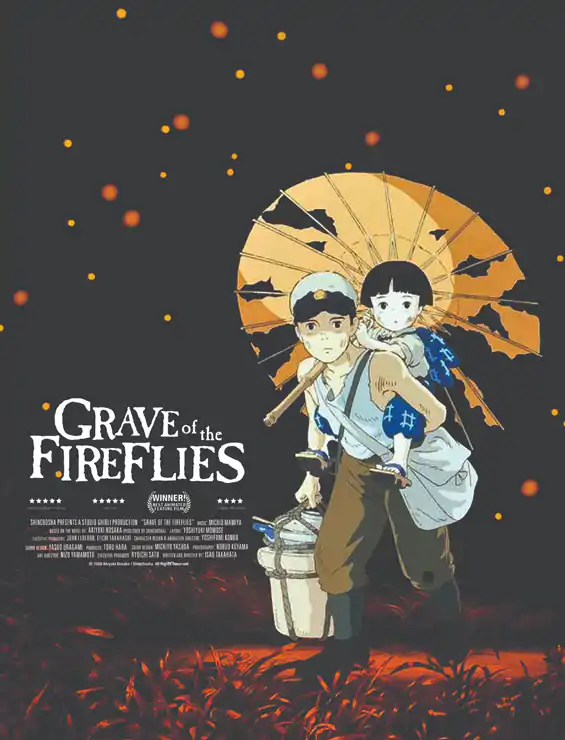 A devastating focus on the human cost of war, this animated story follows Seita (Tsutomu Tatsumi), a teenager charged with caring for her younger sister, Setsuko (Ayano Shiraishi), of an American shelling during World War II. The latter separated the two children. their parents. The story of his survival is as heartwarming as it is true to life. The siblings completely trust each other and struggle against all odds to stay together and stay alive.
Must Watch: Best 10 Japanese CGI/3D Anime Movies
01. Nausicaa of the Valley of the Wind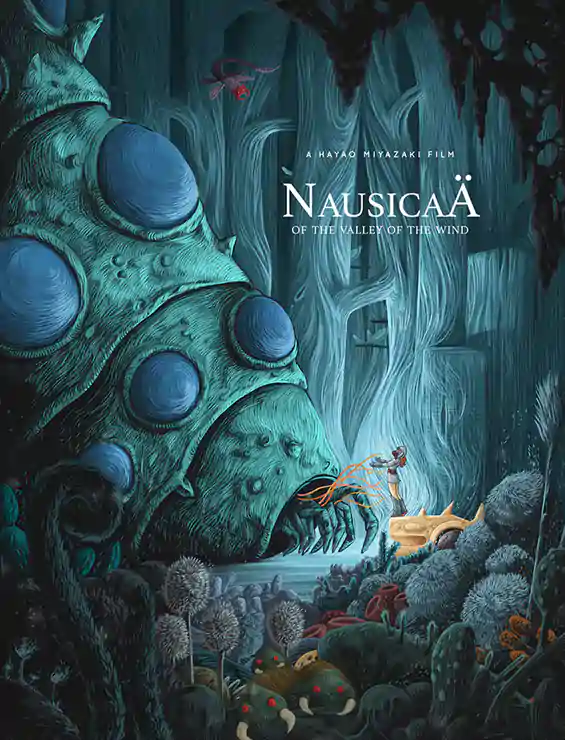 In the future, after an apocalypse conflict has caused much destruction of the world's ecosystem, some living humans live in scattered semi-hospitable environments that have become "toxic forests". Young Nausicaa lives in the dry valley of the wind and can communicate with large insects that populate the dangerous forest. Under the guidance of the pensive veteran warrior, Lord Yupa, works to bring peace back to the destroyed planet.