Bingo Short Animation– In a pitiful nursing home, where the personnel have no respect for the older, a lively and aggressive old woman called Gerda has one encouragement: the week by week bingo night. At the point when the last drawn bingo ball suddenly vanishes, she begins a bizarre mission to recover it.
'Bingo!' is an award-winning tragicomedy animation by director Patrick Schoenmaker. Told with a sound portion of in-your-face dull funniness, this animated short is brimming with a life lesson for growing old and shows us to value our elderly.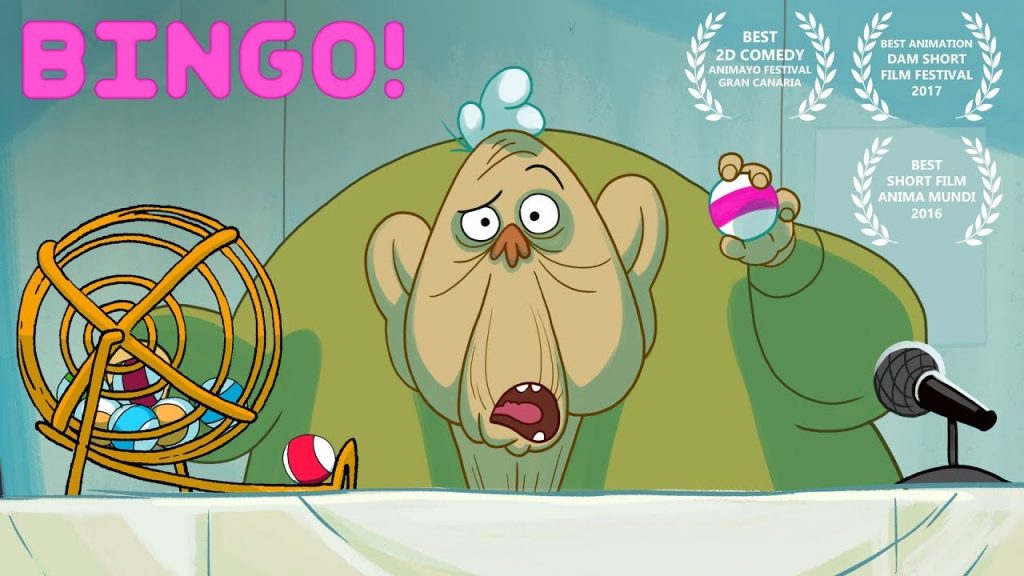 Written and directed by Patrick Schoenmaker
Co-Written by Joost Lieuwma and Daan Velsink
Produced by Breinmonster Animation Productions / Daan Velsink
at Animation Studio Frame Order
Animated by Bob Wolkers, Florian Walraven, Nicole Derksen, Merel van den Broek, Patrick Schoenmaker
Also Watch: Feast – You're gonna love this
Backgrounds – Merel van den Broek, Patrick Schoenmaker
Editing – Daan Velsink, Patrick Schoenmaker
Art Direction and Character Design – Patrick Schoenmaker
Concept Art and Production Design – Patrick Schoenmaker, Bonnie Mier Colouring and Shading – Kim van Engelen, Anouk Tas, Nahuel Garcia
Sound design and Audio Mix – Jeroen Nadorp, Bob Kommer Studios
Music – Jorrit Kleijnen and Alexander Reumers
Voices – Tosca Niterink
Additional Voices – Daan Velsink, Sanjay Ganpat Brouwer, Patrick Schoenmaker, Jeroen Nadorp
Bingo! Plot Summery
In a gloomy nursing home, where Veterans have no affinity for the elderly, there is a consolation in a spirited and competitive old age called Gerda: weekly bingo nights. When the final drawn bingo ball suddenly disappears, she embarks on an absurd quest to find it, in the process turning the lifeless place upside down.
Watch Bingo! here: